Thursday, September 5th, 2019
This is a very different Miami Dolphins team from the last time we updated our website. The Dolphins have had a full 25% roster overhaul in the short time since we first put #MetLifeTakeover tickets on sale. The team that is suiting up this Sunday vs the Ravens is going to have a lot of new faces and may not be the juggernaut we expect from the Miami Dolphins, but we've been through tough seasons once or twice before and I am hopeful that looking back in a few years this will be the best thing to happen to us since we drafted Dan Marino.
The reason we started Dolfans NYC is because football is more fun when you are watching it with other people. The wins are better, but maybe more importantly, the losses are a lot better. You get to commiserate (and perhaps get very drunk) with people who know what you are going through. There aren't a lot of places where you can make new friends as an adult but I know there are Dolphins fans that I will talk to for the rest of my life because of this club.
10 years ago when we founded Dolfans NYC we expected a few dozen people to walk into our bar Third & Long but by kickoff there was a line out the door. A few years later Third and Long sadly closed and we moved to Slattery's Midtown Pub and once again on week one we packed the place despite being three times the size of our old home. The #MetLifeTakeover started with 35 people and grew to 70 and then 200 then 750 and it's averaged over 1000 for the last 5 years. It's been one hell of a ride and despite the team on the field I am very excited for our 10th season.
To celebrate our 10th season we have a BUNCH of new merch designed by one of our members Jackie who moved upstate and as a going away present made a bunch of stuff for us. You might have seen our 10 Years logo already but you haven't seen these new shirts. We created a MIAMI NORTH shirt and tank top in the Miami Vice colorway that will look as good in your all white Air Force Ones in NYC as it will walking down South Beach in flip flops. We also have a 10 Years iron on patch for your jerseys and we have two new hats that are in the works.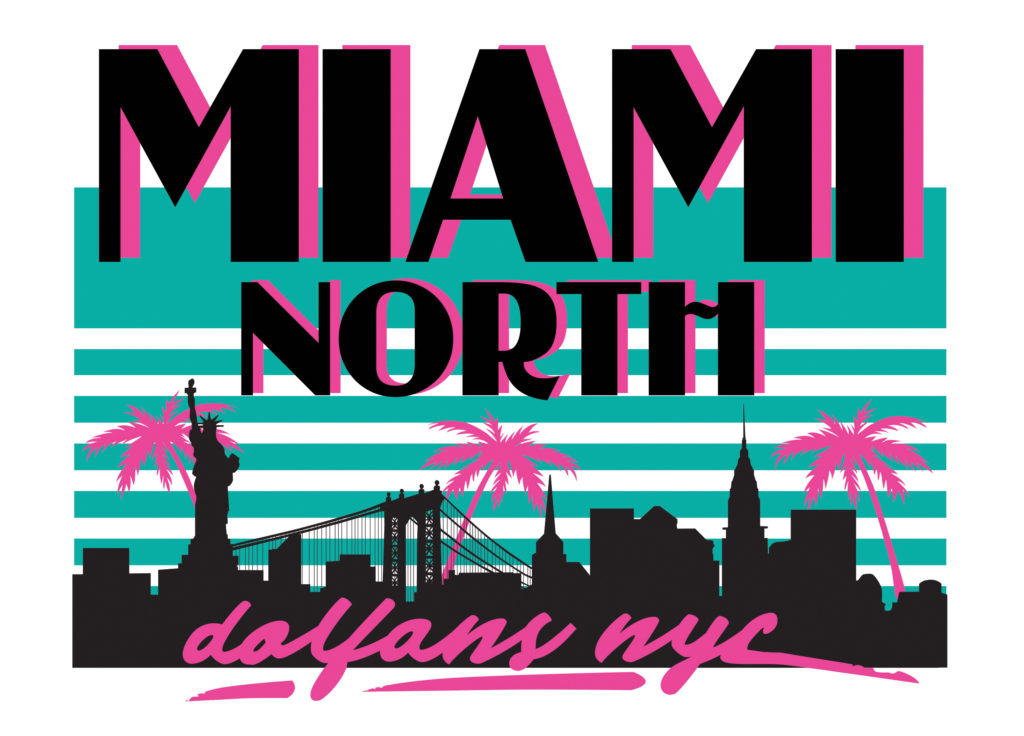 For one week only (well more like 10 days) this stuff will be available to purchase online. Our regular merch store is closed while we are selling #MetLifeTakeover tickets because it's impossible for us to deal with both at once, but next Sunday I am going to bring everything I need to ship home from Slattery's and mail it out the next day. I don't have time to be shipping constantly, but I can dedicate and afternoon to it. So if you want some of our new merch and you don't live in the area here's your chance to get some of our merch. We have our normal Dolfans NYC stuff in the shop as well. And remember, all proceeds go to charity. SHOP HERE.
Speaking of charity, for our 10th anniversary season, our goal is to donate $10,000 to charity and we will be making a donation to a different charity every week of the season. This Sunday we are doing a huge fundraiser for the Jason Taylor Foundation. They sent us a full sized Hall of Fame helmet signed by Jason that we will be raffling. We also have a signed ball that we will be auctioning off at Slattery's. If you can't make it to Slattery's we are selling raffle tickets online as well. If you want a chance to win the helmet send $20 for every 5 tickets to DolfansNYC@gmail.com using PayPal. We will be drawing tickets during the 4th quarter of the Ravens game live on our Instagram so you can watch at home to see if you win.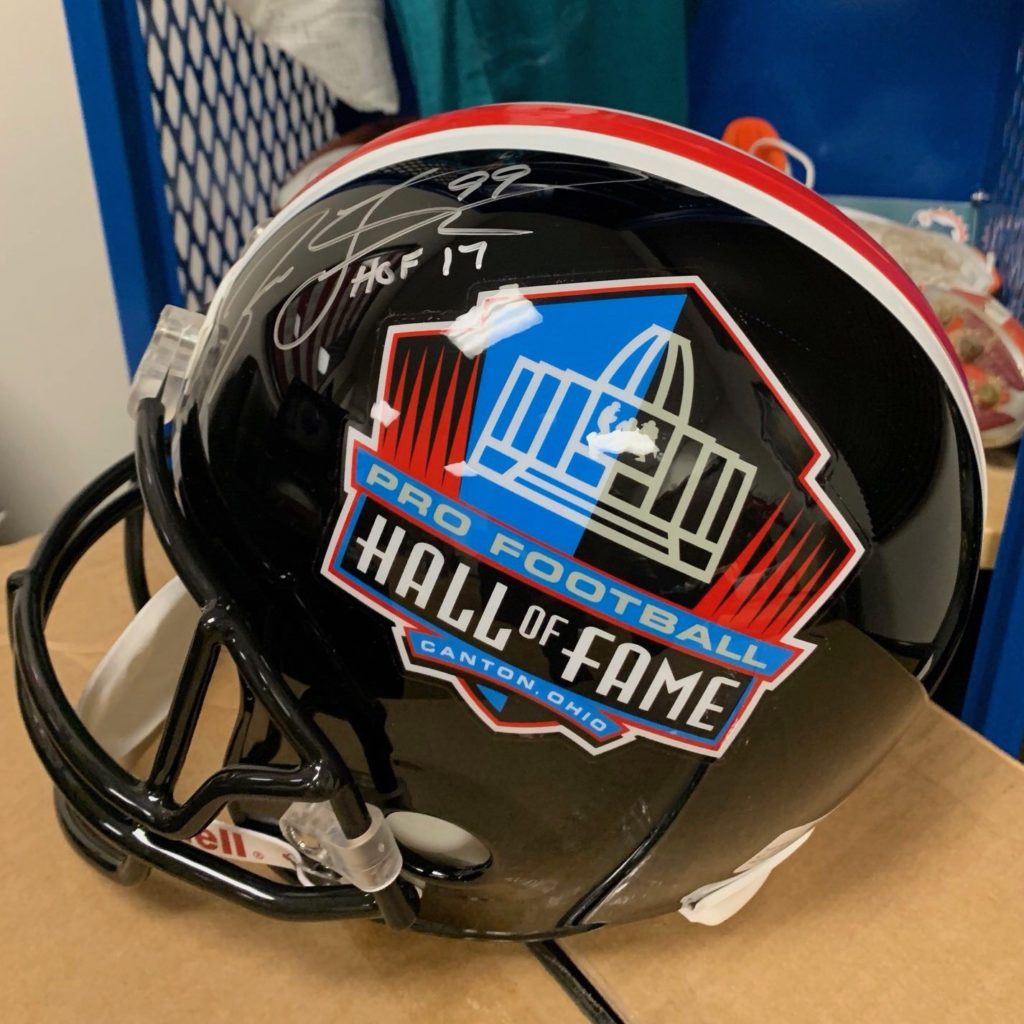 Lastly, I wanted to mention that after emailing them for months we finally heard back from the Giants about trying to buy group tickets. We don't have anything set in stone because they have been very slow responding, but it looks like we are going to be able to buy a small block of tickets in the lower level. We will be selling them for $150 which is a lot more than our Jets seats, but at least we get to be near the field for a change. If you don't have your Giants tickets yet, you might want to hold off for a bit. Feel free to email us (DolfansNYC@gmail.com) to get on our email list when the tickets go on sale. For now, get your Jets tickets here!
Okay, that's it! Sorry for the longer than normal post, but just so excited for our 10th season of Dolfans NYC! See you guys on Sunday! Phins up!